CENTRAL WINS CORPORATE EXCELLENCE AWARD AT APEA 2022
CENTRAL was continually honored in the category of Corporate Excellence Award at the Asia Pacific Enterprise Awards 2022 (APEA) on October 07th, 2022 at Gem Center.
This prestigious prize demonstrated the Company's tireless efforts in sustainable development and meaningful community activities.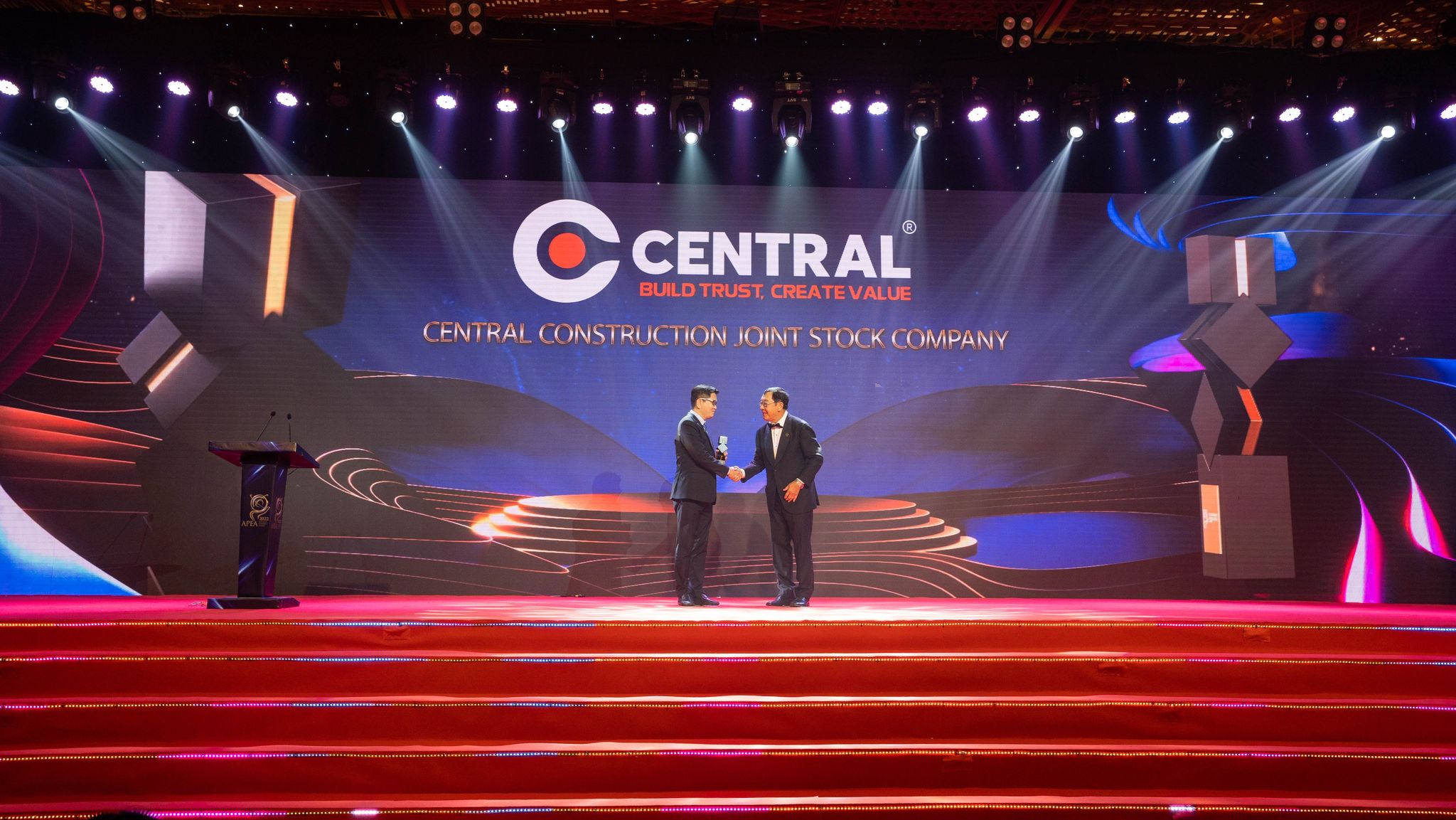 "Our mission in every project is not only to build but also to shape a better living foundation. We are proud to have our hands in the urban development towards the economic and social growth targets. CENTRAL gradually improves the life quality and builds a long-lasting solid presence in Vietnam and ASEAN." – Mr. Mai Chanh Thanh shared.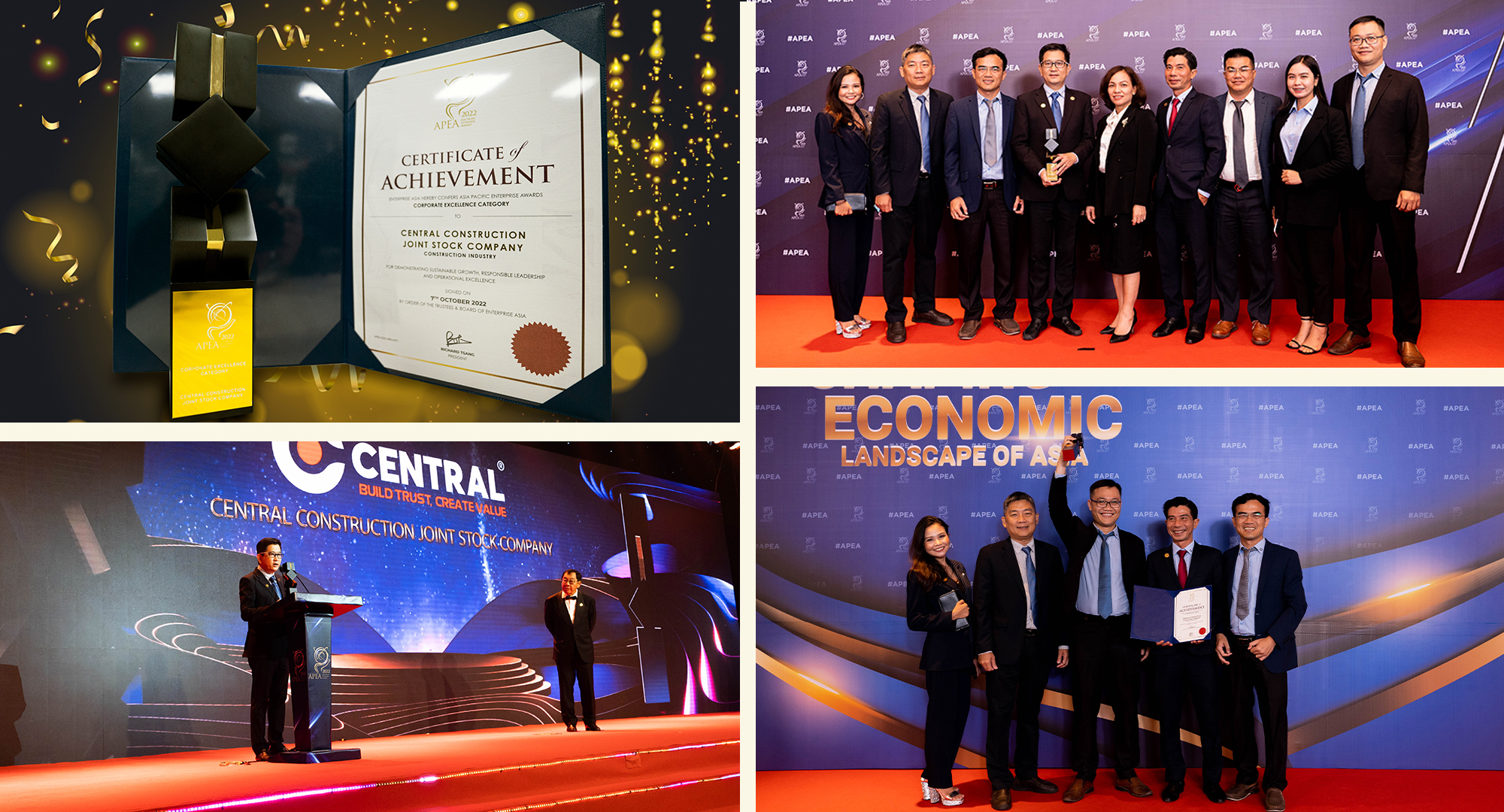 Taking place annually since 2007, APEA is held by Enterprise Asia – a non-governmental organization in pursuit of creating an Asia that is rich in entrepreneurship, aiming to honor organizations who have shown outstanding performance and tenacity in developing successful businesses, whilst not neglecting the social responsibilities that come with leadership based on the following criteria such as financial audit, business data assessment, and leadership capacity continuously for many years, independent assessment of corporate brand through various reliable sources.
At the ceremony, Dr. Fong Chan Onn – Chairman of Enterprise Asia emphasized: "Enterprise Asia believes in providing a platform, due recognition and publicity to Asia's leading entrepreneurs and organizations to promote sustainable leadership, innovation, and responsible entrepreneurship."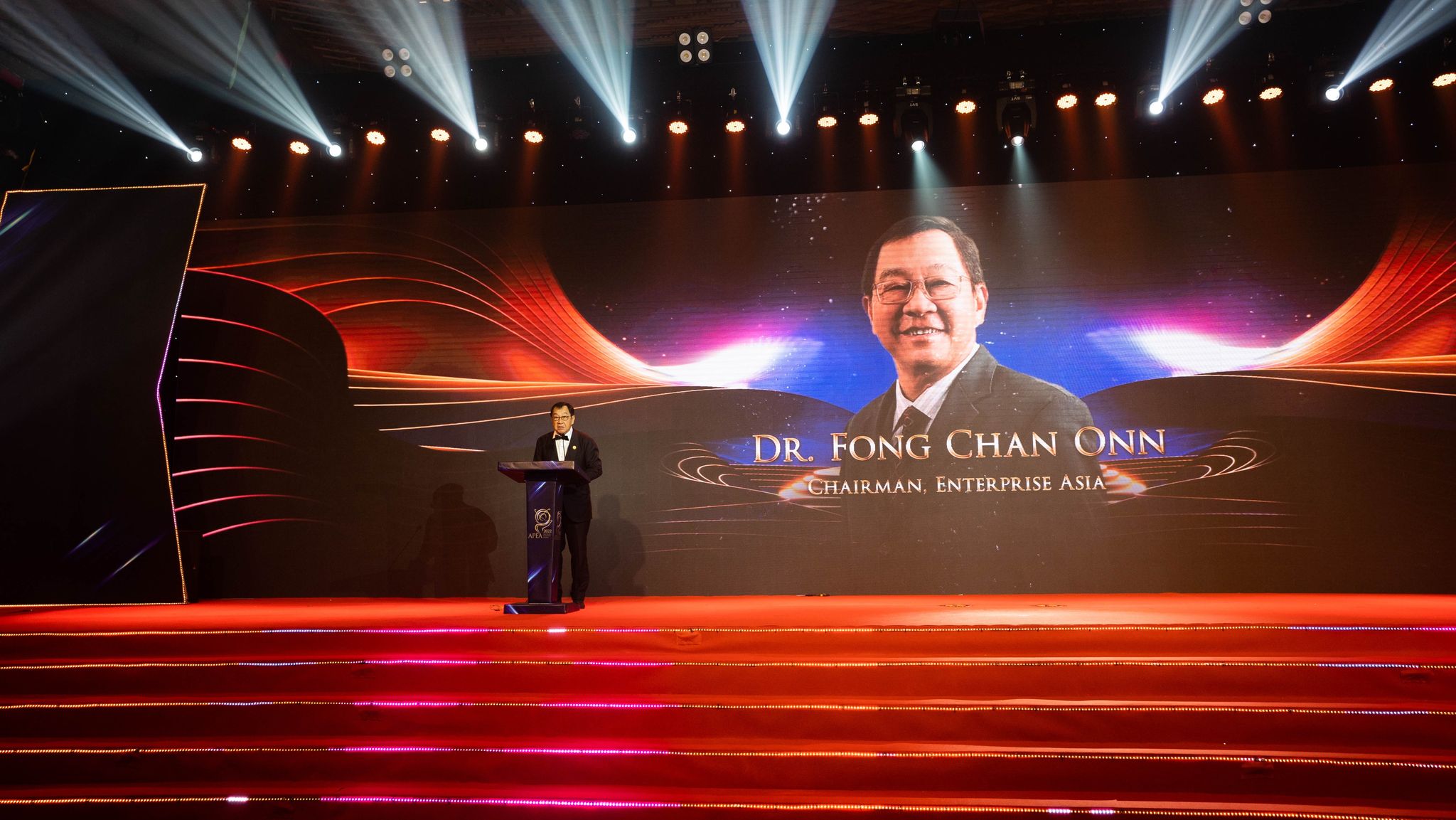 This year, APEA 2022 announced various nominees through a rigorous evaluation process by a jury of prominent judges across four categories: Master Entrepreneur, Inspirational Brand, Fast Enterprise, and Corporate Excellence. The program was held solemnly and professionally. This is also an opportunity for businesses to meet and connect with each other.