TOPPING OUT CEREMONY OF C.P. GROUP OFFICE BUILDING PROJECT️
This morning, May 26th, 2022, CENTRAL cooperated with C.P. Group to hold the topping-out ceremony of the C.P. Group Office Building Project at Bien Hoa 2 Industrial Park, Dong Nai.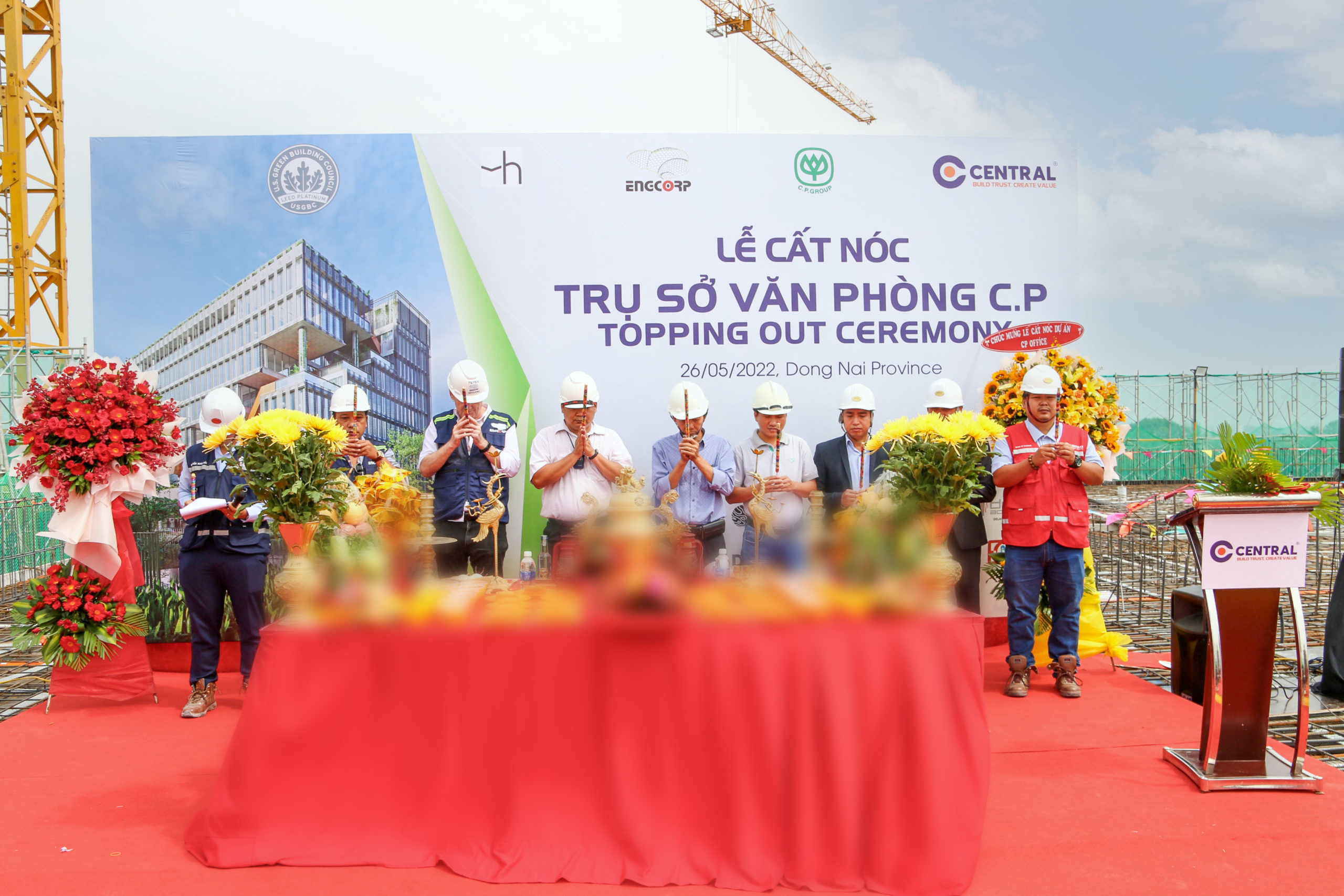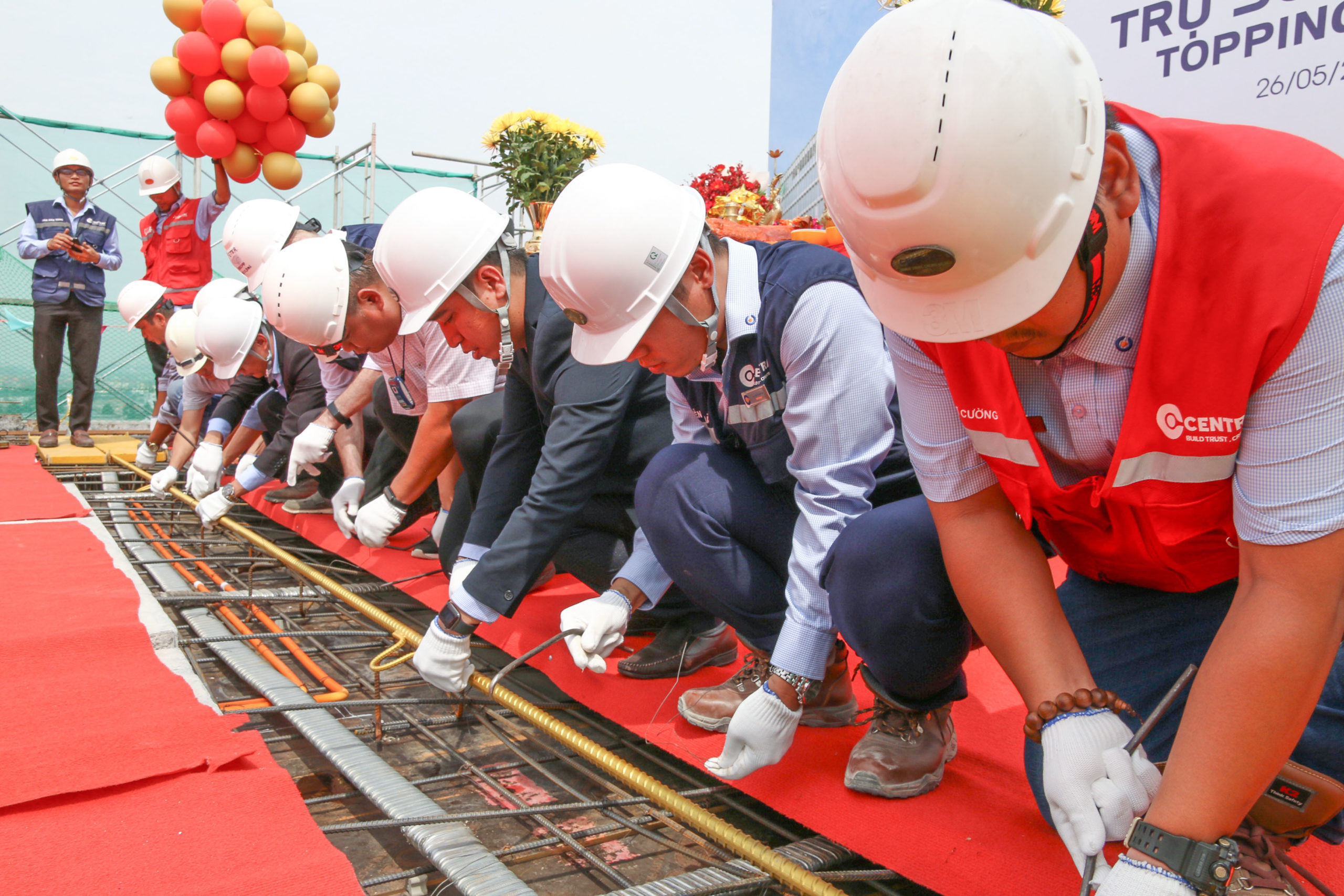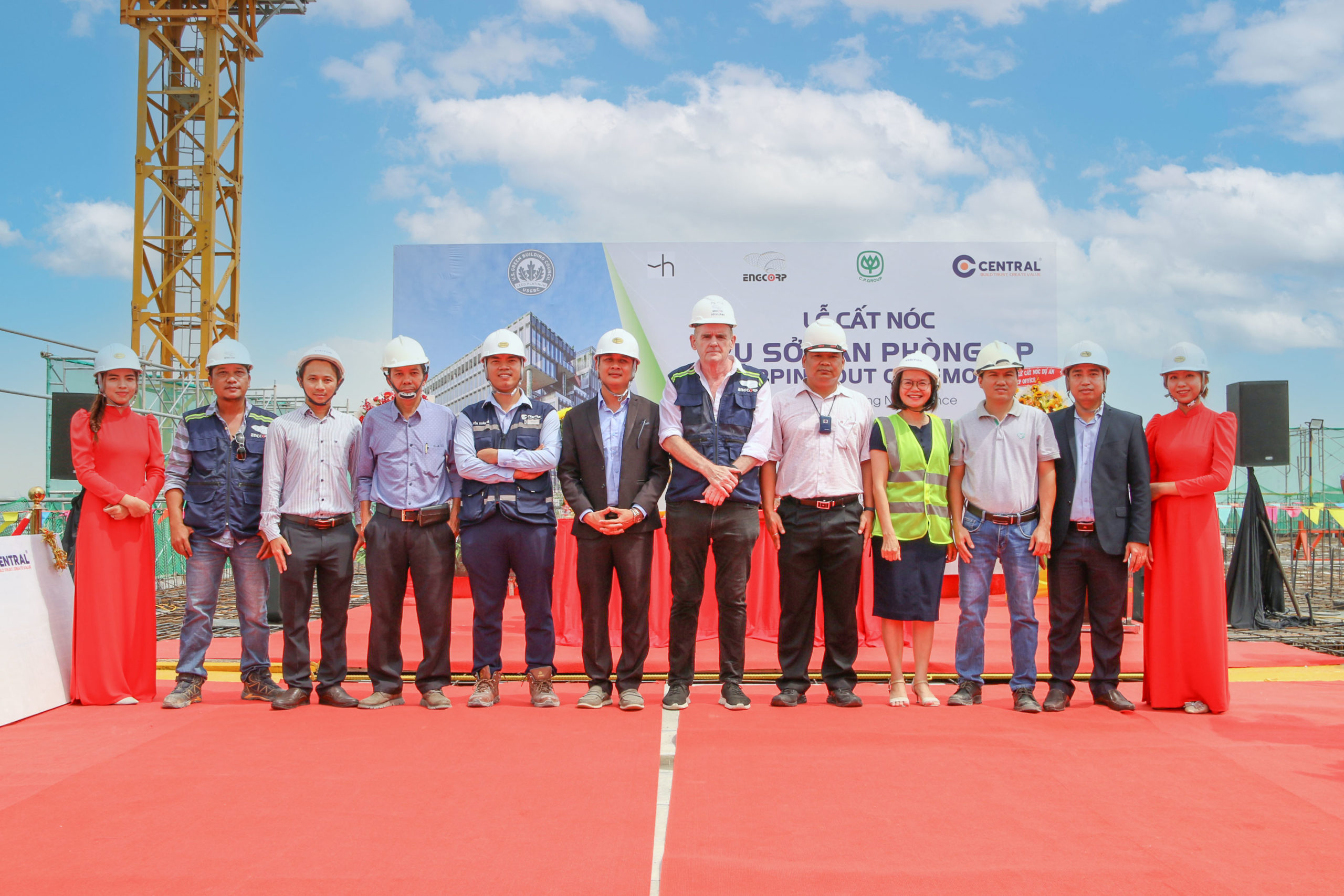 The ceremony was attended by representatives from Investor C.P. Group, EngCorp and other construction partners and subcontractors.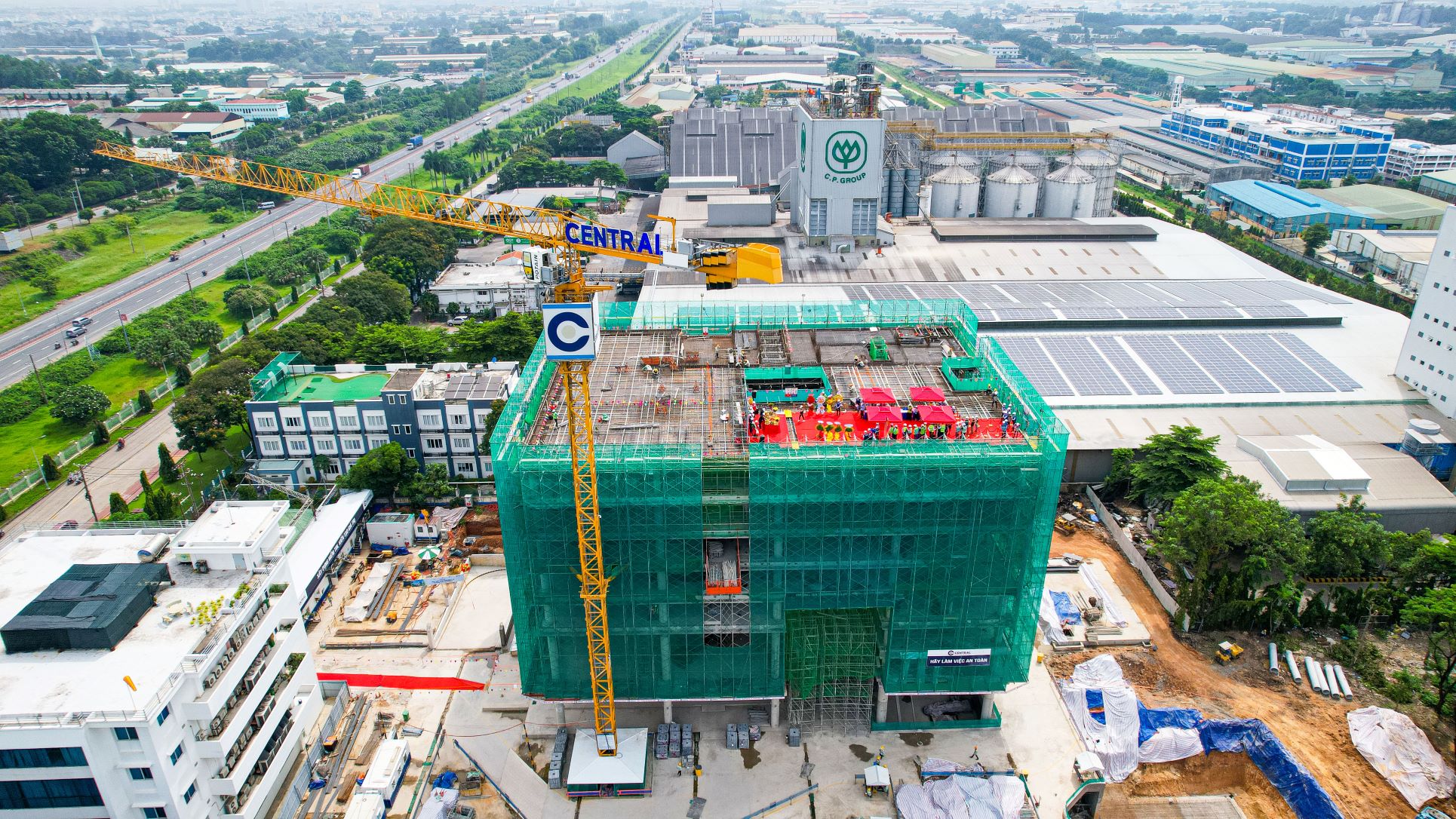 The project's outstanding feature is Green standard: U.S Leed Platinum Ver.04 – The highest level of Leed standard up to now. The new building plays a role in infrastructure expansion, working environment investment, to meet the increasingly strong development of the C.P. Group in Vietnam. In this Project, CENTRAL is the General Contractor for Pile Construction, Structure, Finishing work, Façade, and Landscape.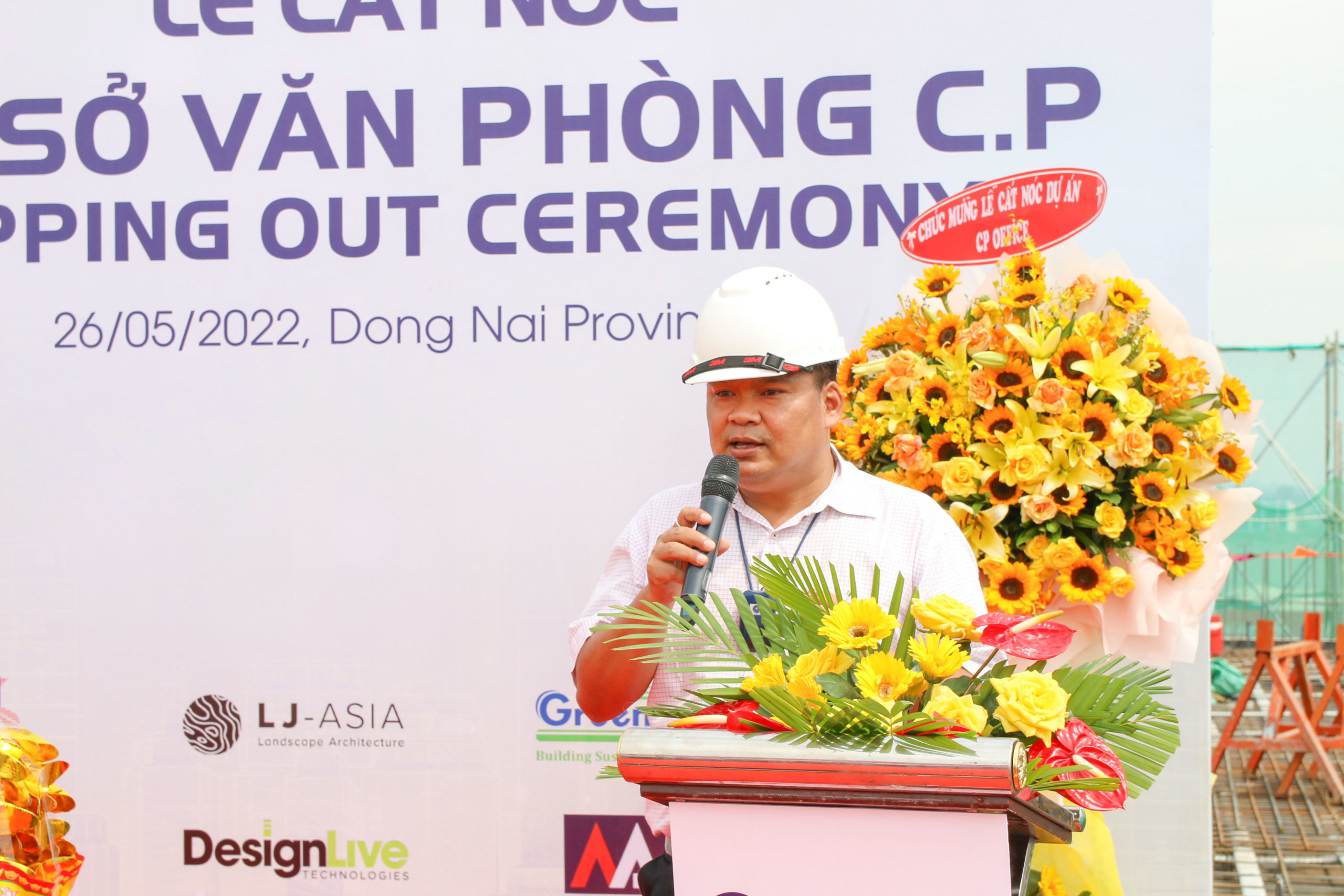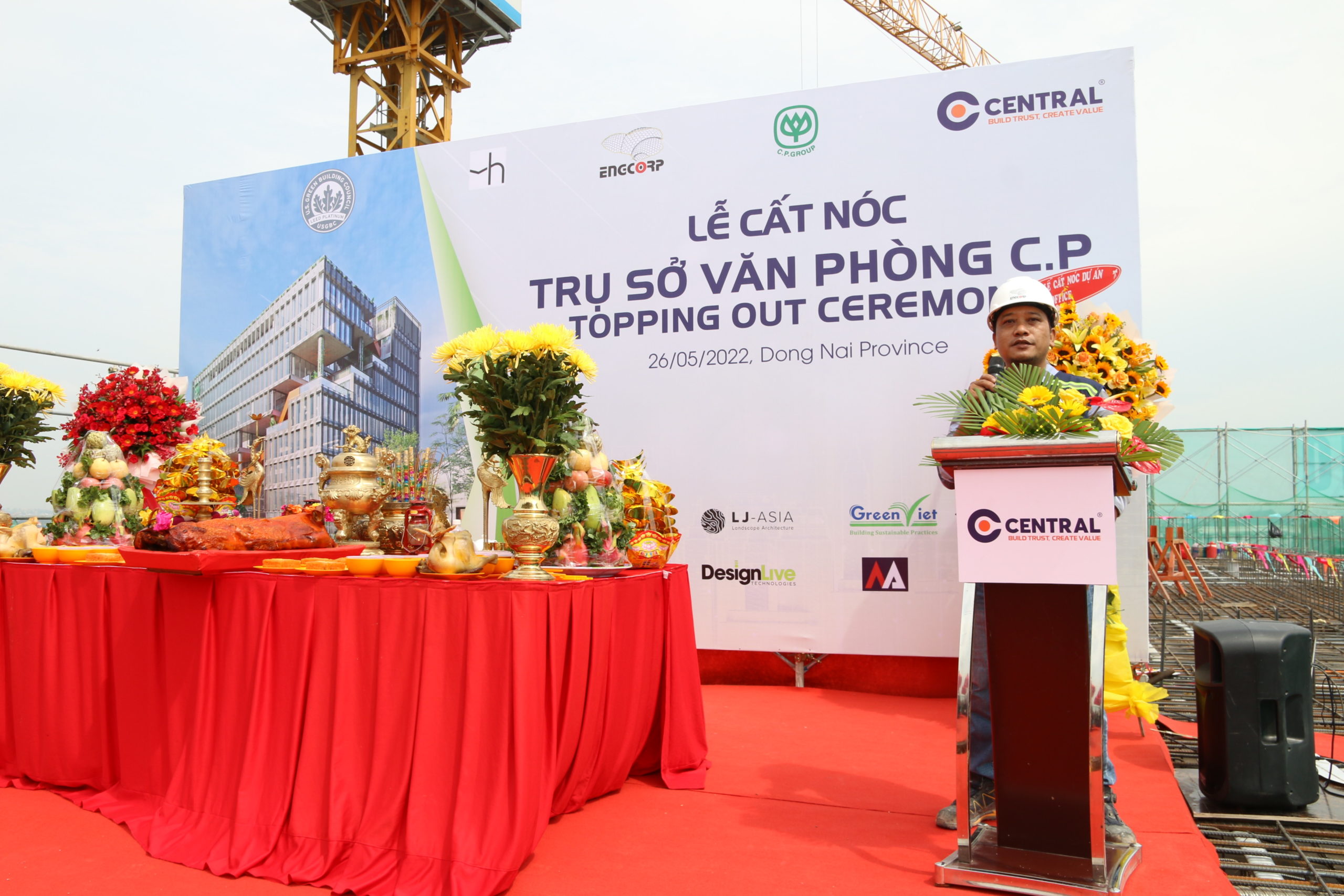 To build trust, the Project SMB of the C.P. Group Office Building Project is determined to bring the Project to the finish line. Congratulations to the Project SMB for successfully topping up the Project!