THE COMMENCEMENT CEREMONY OF EMASI NAM LONG SCHOOL
On the morning of May 24 2018, Khai Sang Joint Stock Company, Nam Long Investment Corporation Company (Nam Long Group) and CENTRAL Construction Joint Stock Company held the commencement ceremony of "EMASI NAM LONG SCHOOL" at Nam Long urban area, Tan Thuan Dong ward, District 7, Ho Chi Minh city.
The ceremony was honored to welcome the Investor – Khai Sang JSC – Mr. Nguyen Tuyen (CEO), Mr. Frederic Bolleit, Ms. Anna Lautenschlaeger (Director of enrollment); Mr. Le Chien Thang (Director of Business Development – Nam Long Group), Mr. Nguyen Ngoc Huyen (Head of Project – Nam Long Group) and Mr. Tran Quang Tuan (CEO of CENTRAL – Main contractor) in common with construction teams, subcontractors and official suppliers.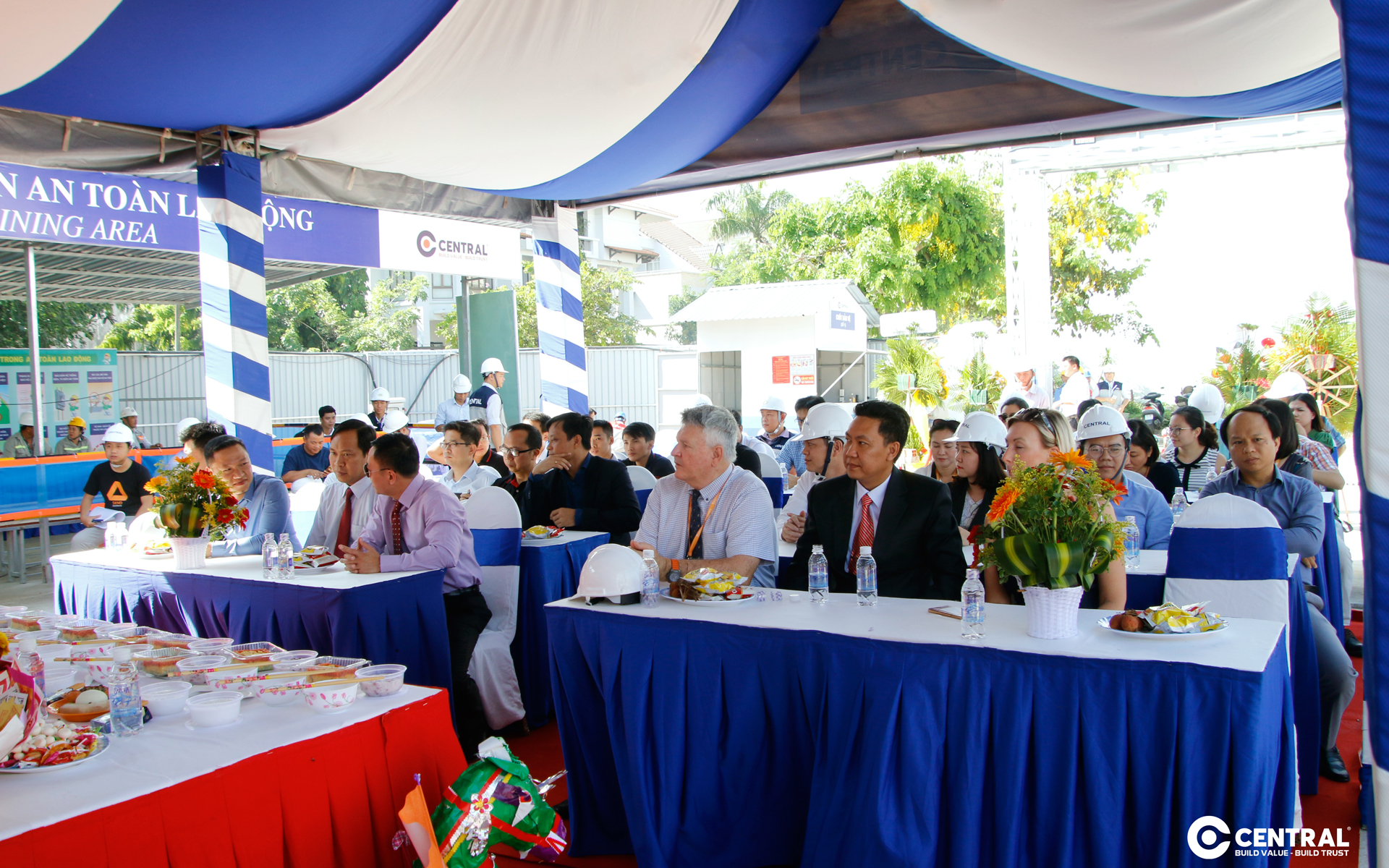 CENTRAL officialy commencement of Emasi Nam Long School project 
The CENTRAL packages in this project include structural, finishing and MEP. The project is built on a land area of ​​9,800 m2, total floor area of ​​20,000 m2. Emasi Nam Long is designed in a modern architecture suitable for high-class residential areas and other utility facilities. The size of the project is 1 basement, 6 floors divided into 3 zones – of which 2 are primary and secondary schools and 1 sports and swimming pool. The construction expected to finish within 11 months, start in May 2018.
At the ceremony, the Investor – Mr. Nguyen Tuyen said, "Thank you for your interest, cooperation of the partners, especially we feel very proud to be choose CNETRAL is the main contractor for this works. The commencement ceremony today is well prepared, decent, organized clean, neat, this for me is an amazing start. As a result, we are assurance and confident that – the CENTRAL contractor with practical results has been achieved with the strong potential and experience, CENTRAL is completely capable of bringing the project to be successful."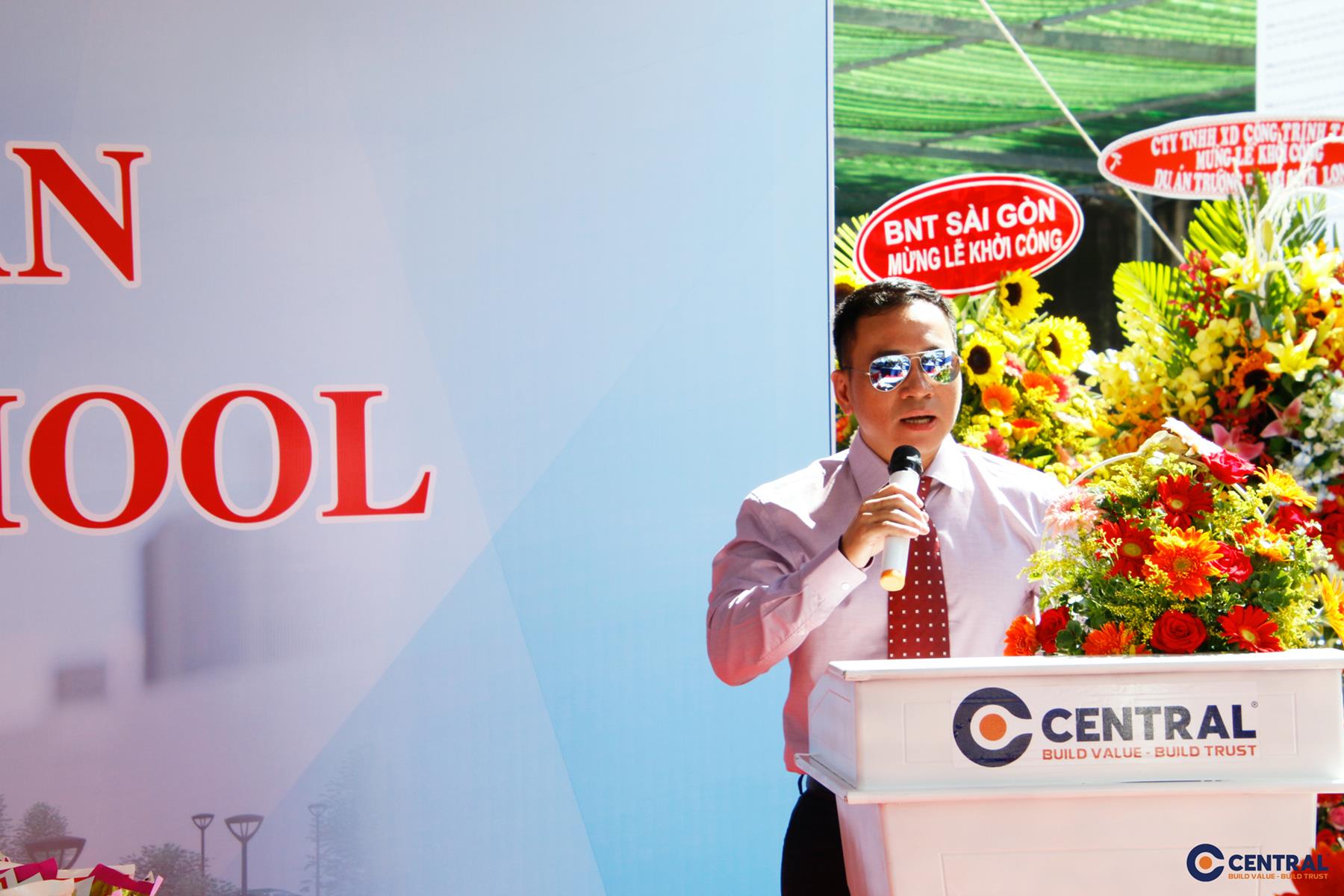 Representing the Investor, Mr. Nguyen Tuyen – CEO of Khai Sang Join Stock Company speech at
the commencement ceremony.
On behalf of the CENTRAL contractor, Mr. Tran Quang Tuan shared, "We are grateful and honored for your trust. That is a great encouragement to help us motivate the project to be handed over on the schedule. Again, I would like to thank the cooperation and support of Khai Sang Joint Stock Company, Nam Long Group and wish to continue to cooperate with all partners and customers on the principle of sustainable development, harmonize the benefits of potential future projects. "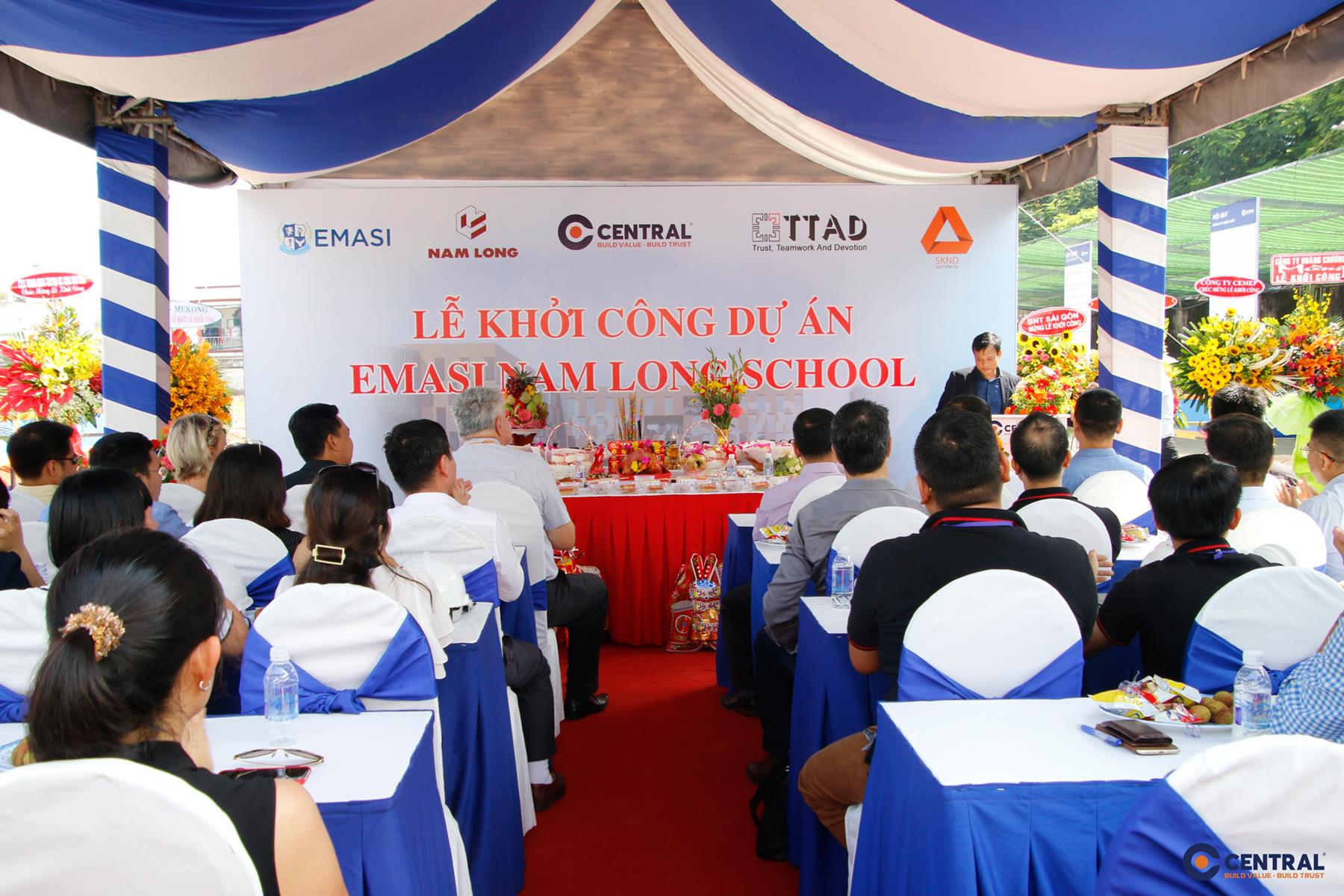 Representative of the main contractor, Mr. Tran Quang Tuan – CEO of CENTRAL speech at
the commencement ceremony.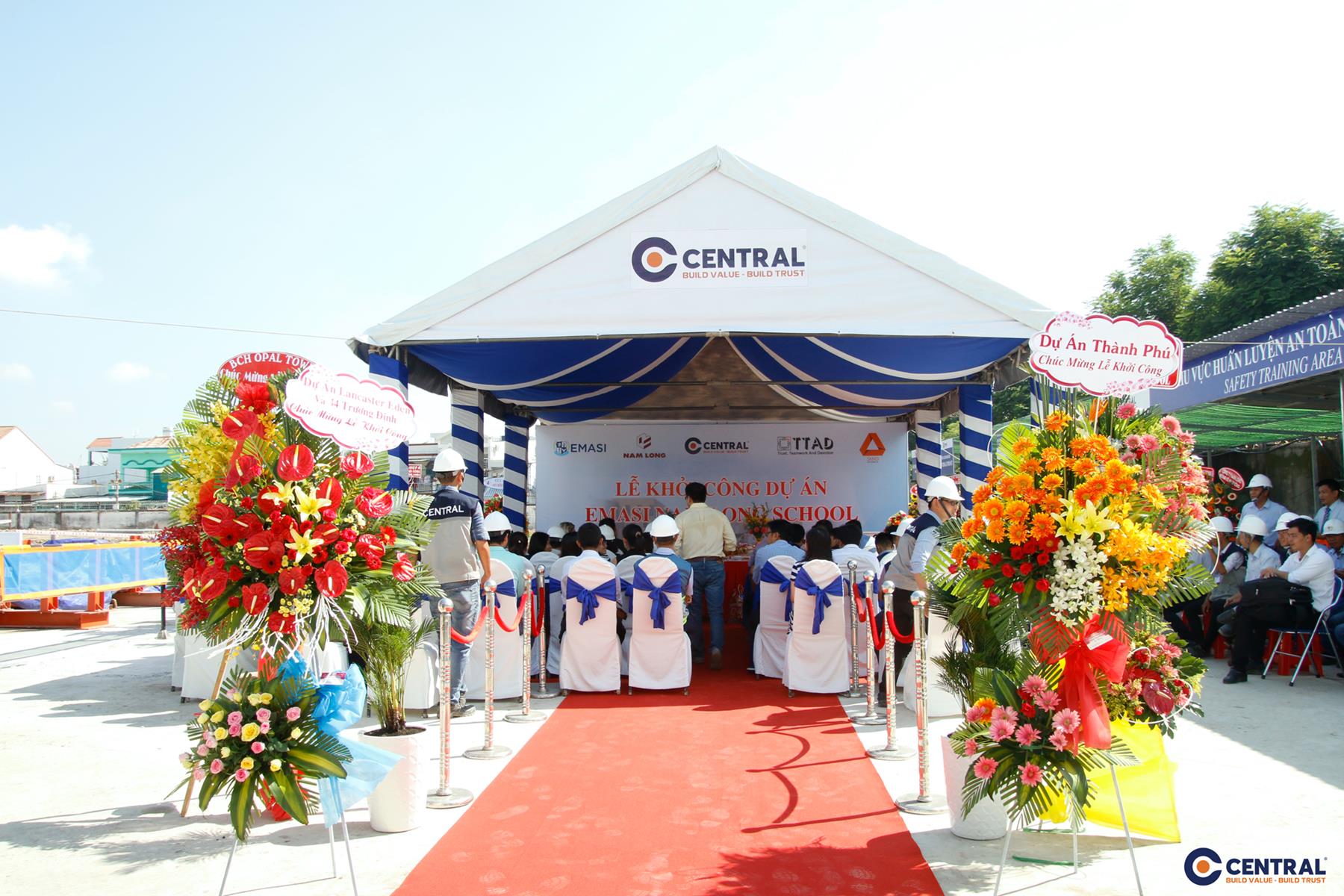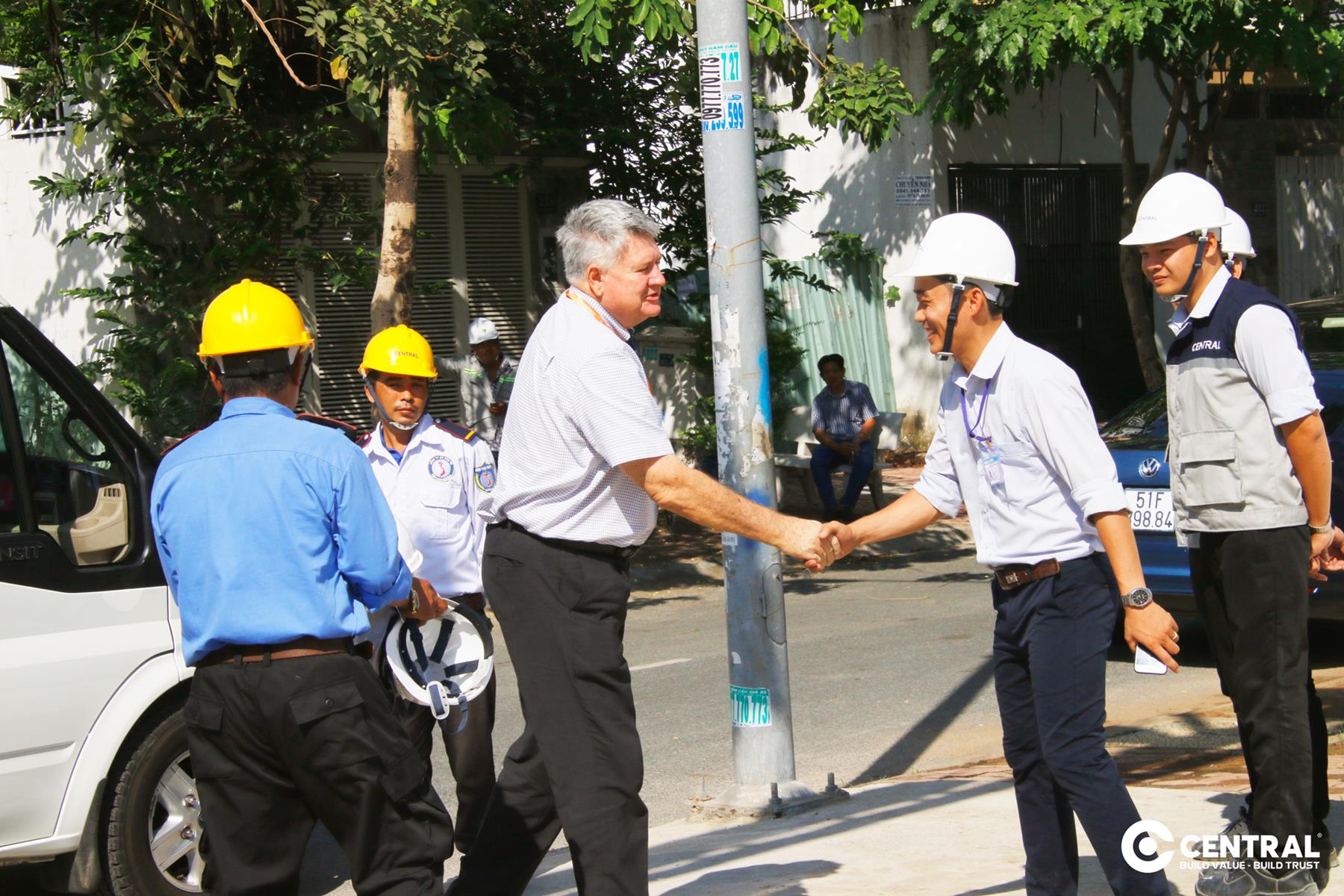 The ceremony closed in the joyful atmosphere, warmly among the Investor, the Contractor and others agree to prioritize all resources to ensure that the project is completed early to serve students in the coming school year and at the same time exploiting to the highest effect./.
LinhNDT
May 28, 2018